Top 10 Things You Should Know About St. Martin & Vacation Rentals
St. Martin is a beautiful island run by both the Dutch and French sides in the Caribbean Sea. Worldwide tourists assemble here to enjoy, relax under the sun, and marvel at the magnificent marine life on their vacation.
What makes the island so beautiful attracts people to visit again and again?
Its uniqueness makes tourist plan their vacation year in and out. Many beaches, tourists' attractions, and local people make the island a perfect destination for vacationers. St. Martin's island becomes more exotic because of vacation home rentals, condos, and some hotels are there. You can even relax at the finest beachfront villas, which you get at an affordable price.
Two different countries (Dutch side and French sides) peacefully own a small piece of land. St. Martin People who will surely steal your heart always carry smiles on their faces.
But before planning your trip, you should know About St. Martin and the vacation rentals you are going to rent.
In this article, you will discover:
• Where is St. Martin? Where to Stay in St. Martin
• How to find a perfect vacation rental in St. Martin
• What Makes St. Martin Vacation rental so special?
• Best beaches near St. Martin vacation rentals
• The top attractions near St. Martin Vacation rentals
• What is the perfect time to book St. Martin Vacation Rentals?
• Restaurants on St. Martin Dining
• Nightlife in St. Martin
• Activities and things to do in St. Martin
So, let's dive in!
Where St. Martin is and what will you find here.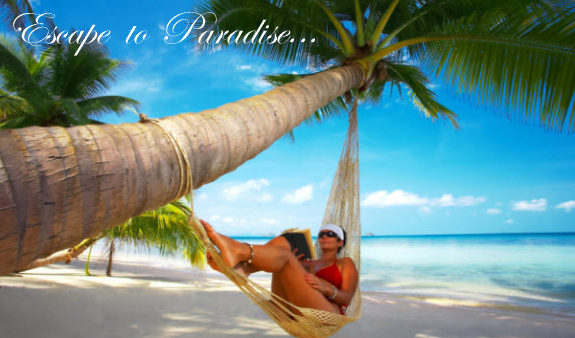 If you are coming the first time, you must know where St. Martin is and how to reach out there. The friendly island is just a few kilometers away from south Anguilla. St. Martin on the Dutch side gets more visitors than the French side. You won't need to carry a passport to move from one side to another side. The Northside of St. Martin is controlled by the French government and filled with restaurants, clubs, bars, casinos, and the finest rental homes. However, you will enjoy the lively culture of both the countries' sides at affordable prices.
The Island of St. Martin has surrounded by gorgeous beaches, water sports, swimming pools, vacation rentals, and many more. Simpson Bay Lagoon, beautiful sunset views, white sand beaches, and stunning vistas are some popular locations you can visit in the St. Martin.
St. Martin is mainly famous for cuisines and restaurants, which serve gastronomical delights to every vacationer who comes to satiate their taste.
Where to Stay in St. Martin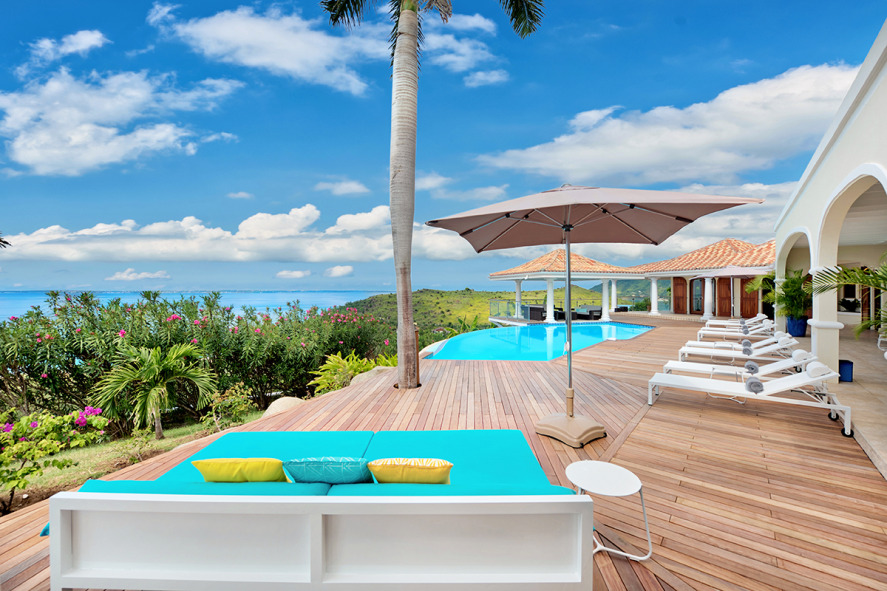 If you are planning to relax on a beach, vacation rentals are perfect for accommodating. During your sojourn, you will also enjoy the nightlife, casinos, and parties. Apart from these, you would surely love to imbibe yourself to affordable alcohol and drink. St. Martin is the best place where you can fulfill all your expectations.
It is not only the place where you get a chance to explore, but experience European food and many delicious cultural foods to satiate your taste. World-class cuisines, top-wines, Shopping malls, gorgeous beaches, all of which you will find in one place. Here are some lists of famous sites you can make your stay and enjoy the top tourist attractions.
Philipsburg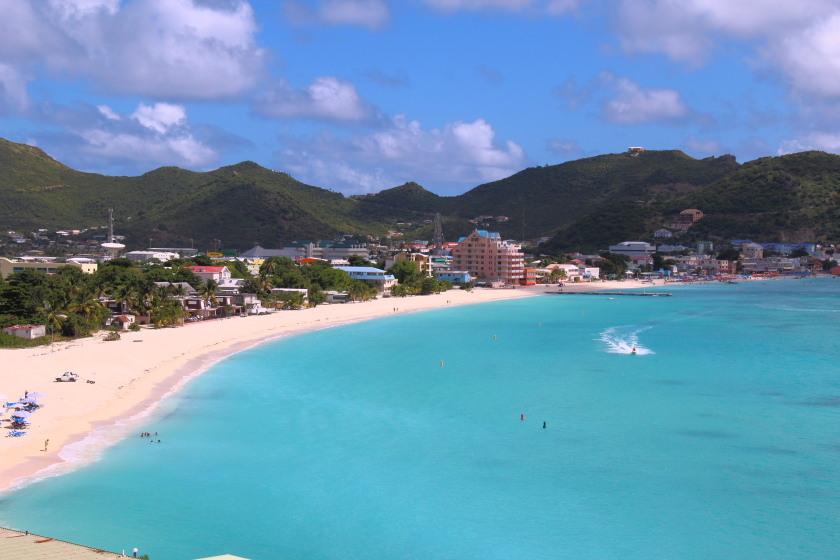 The capital of Philipsburg, which is highly popular for day-trips and real hubs for cruise ships, is the perfect place to accommodate. Here you will find many historical sites, unique street arts, shopping malls, bars, eat in restaurants and villas where you can accommodate. Here you can buy high-end items Zenith, Patek Phillipe, Rolex, Messika, and lots more, all of which are tax-free.
Simpson Bay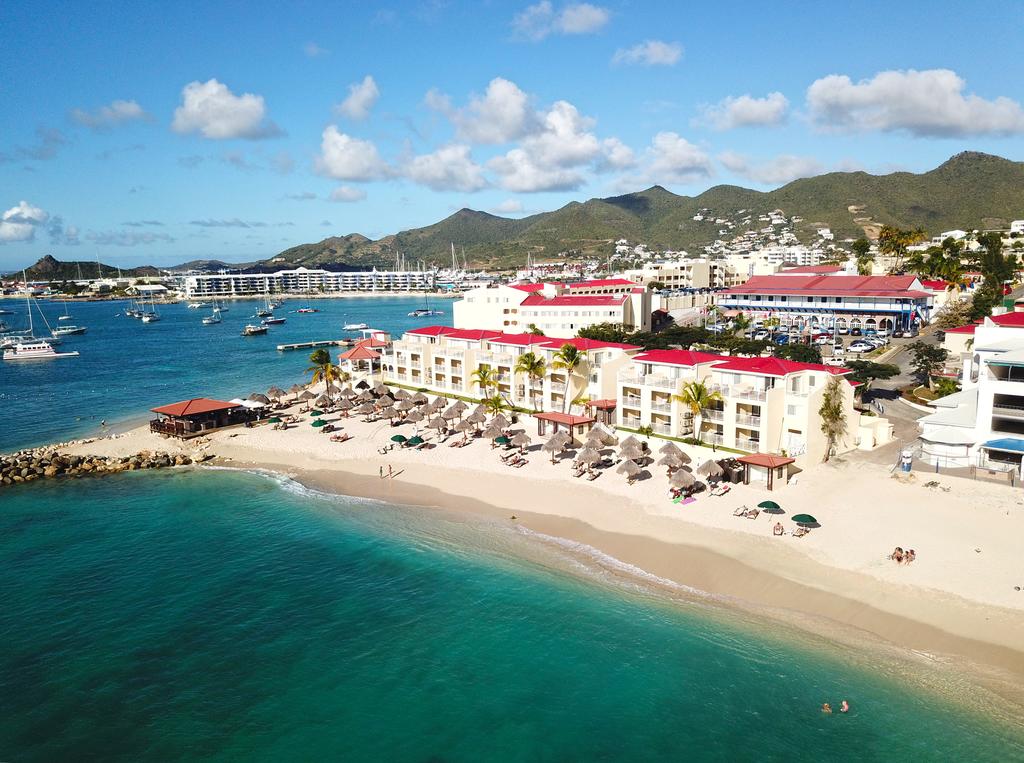 Simpson Bay, which is mainly famous for parties, bar's restaurants, and casinos, is where you can stay and do some marine activities. If you are a drink lover, it is the perfect area to accommodate.
Oyster Bay | Guana Bay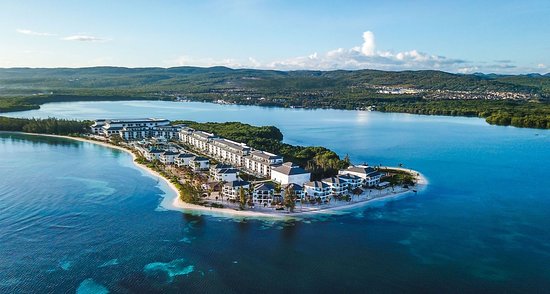 Oyster Pond and Guana Bay, both of which you can make your stay if you are a bashful couple and want some privacy. They offer seclusion with gorgeous vistas and beaches, where you can also enjoy windsurfing and kite surfing with your partner.
Marigot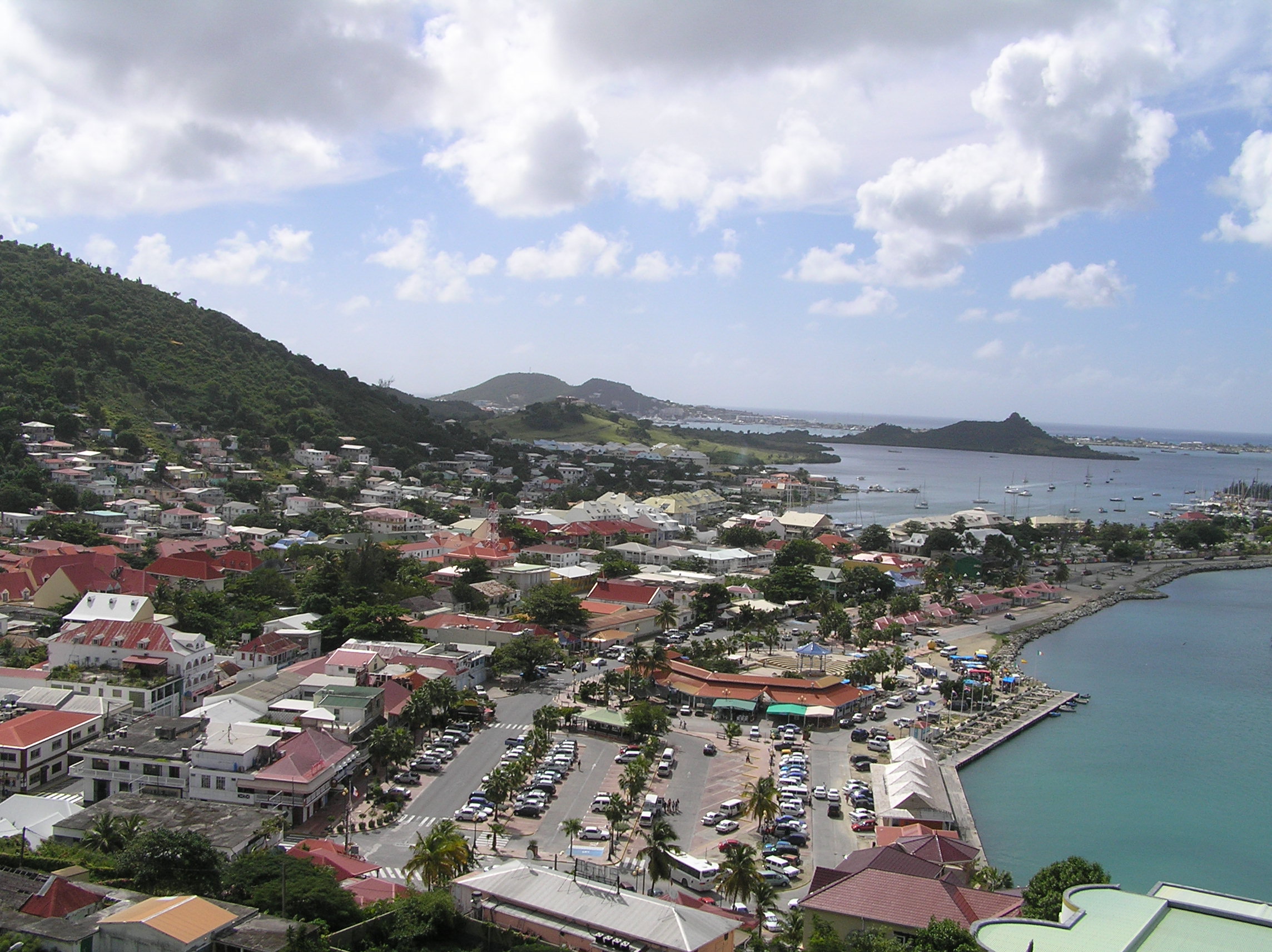 Marigot, where you can enjoy the marine life with smaller yachts and sailboats, is quite famous for European shopping, restaurants, and historical sites.
Pic Paradis
Pic Paradise, which has surrounded by lush green jungle, is the highest point of SXM. You can enjoy your day-trip in a tropical forest with wild animals, and birds will indeed make your day unforgettable.
Grand Case
If you love food, Grand Case is the best place to make your stay. It is the capital with high-end restaurants that serve gastronomical delights will surely make you drool. You will find many shopping malls, stores, French food, and souvenirs, along with top-notch restaurants.
Anse Marcel
Anse, which offers seclusion, and surrounded by many restaurants, is one of the famous beaches among others in St. Martin.
The places mentioned above are popular, where you can make your stay and enjoy St. Martin's culture.
How to find a Vacation Rental on St. Martin
You can find St. Martin vacation rentals for your budget and need. Rental homes render yeomen services as compared to an expensive hotel or resort. While choosing a vacation rental, you have to decide where you have to rent, property owner, or reservation centers.
Depending on your interest and budget, a vacation rental, which you can choose, is the perfect option to make your stay. Many reservation centers offer rentals, condos, and apartments at discounted rates. You won't pay extra pennies for extra amenities because all of the rentals include services with charges. St. Martin is filled with secluded beaches, cuisine, sophisticated resorts, and private rentals and villas.
So, where you'd like to stay now? To book vacation rentals, St. Martin reservation centers help you find St. Martin Vacation rentals.
What Makes St. Martin Vacation rental so Special?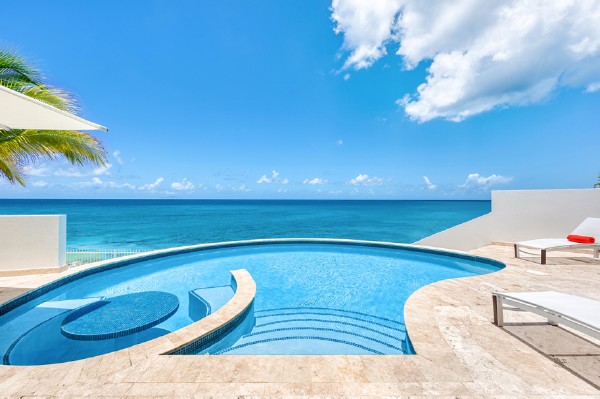 St. Martin vacation rentals consist of various condos and villas, where you will never feel disappointed. The reason makes St. Martin vacation rentals so special is that there authenticity. If you want a peaceful living, choose any of these vacation rentals to feel like a home. You get many amenities in hotels for which you pay extra charges.
However, in vacation rentals, you get many spaces with extra rooms, where you don't need to share a room with your family. You won't need to wake in a hurry just to use the washroom.
In hotels, space could be a problem even for nuclear families, but rental homes offer a living room, multiple bathrooms, equipped kitchen, and dining rooms. Moreover, you won't need to order food from outside when you have a well –equipped kitchen to prepare your own dish in vacation rentals. You can enjoy each room of rentals home that makes you feel like home.
Do your search with reservation centers that search vacation rentals and condos for your vacation.
Best Beaches Near St. Martin vacation rentals
You won't need to worry about vacation rentals, most of which set up on the beachside or nearby.
Here are the lists of the best beaches you will find near St. Martin vacation rentals.
Mullet Bay
A gulf course which you will find near your vacation rentals run close to Mullet Bay, which is not so crowded and not even so busy. Mullet Bay beach is also closed with urban development and local bar clubs.
Maho Beach
Maho Beach, which is just a few walks away from Princess Juliana International Airport, is highly-popular. Locals and vacationers are specially gathered to see the planes take off over their heads; you will also love this place to see around.
Kim Sha Beach
If you are a party lover, then you won't want to miss this place. In Kim Sha beach, beach parties often happen when the sun goes down, and vacationers enjoy their nightlife. It is just a few minutes away from the Simpson Bay and behind the bridge close to the lagoon. You will find bars, restaurants, water sports, and a playground for kids.
Pelican Bay
It is the developed area among others and faces across to Simpson Bay. The beach is filled with luxury hotels, resorts, and vacation rentals; you will also make your stay. Make sure not to miss out on tasting the seafood when you visit one of the local restaurants in Pelican Bay.
What is the perfect time to book St. Martin vacation rentals?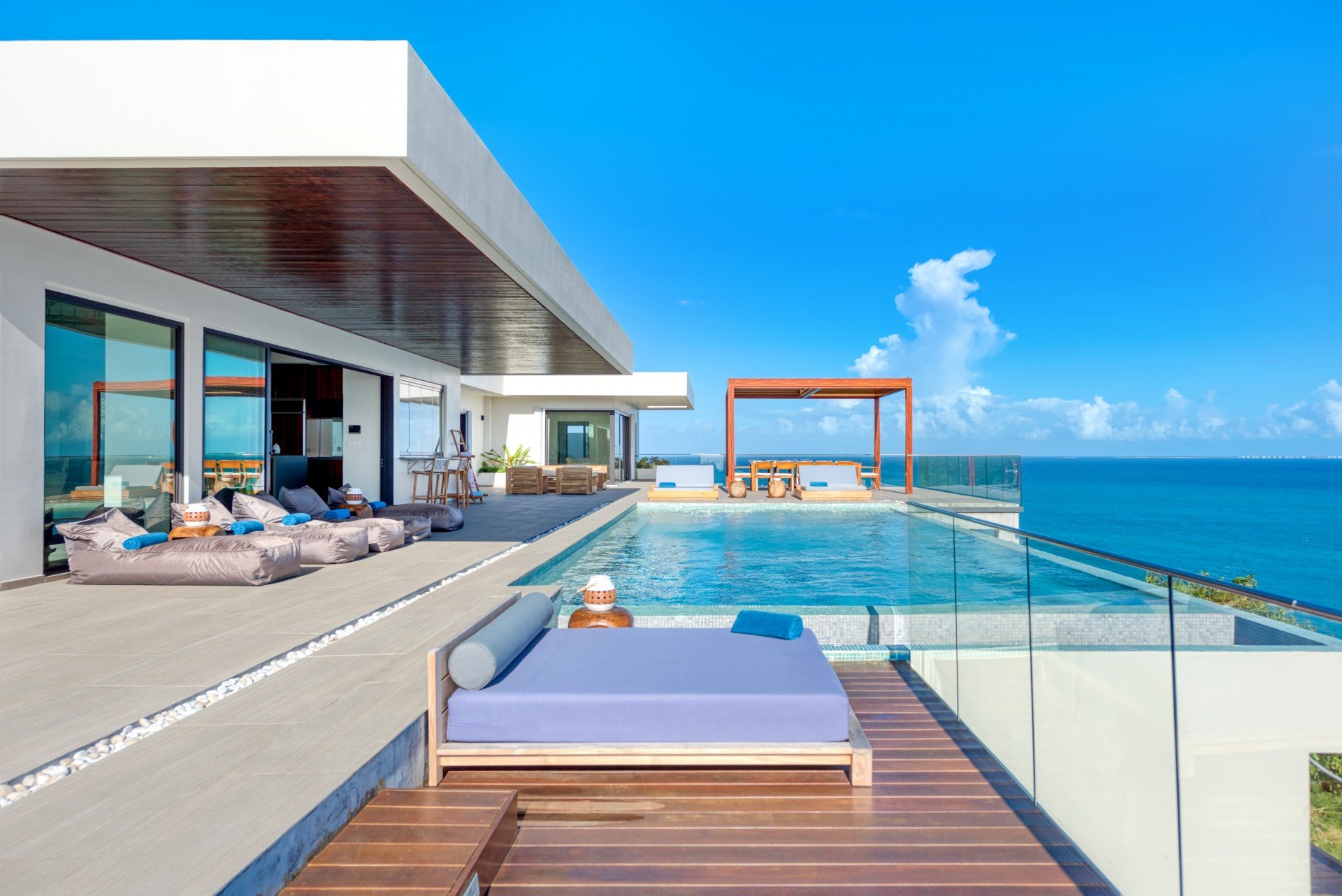 The best time to visit St. Martin is April – June or mid-November- December. The island off-season is also the hurricane season, so keep remembering to check the weather before making your trip during this time.
So, decide when you would like to travel and fix your date. Once you are flexible with your date, it would be easier to find the vacation rental. You can book in advance to get higher discounts to offer on early-bird registration. Rates are High on between Christmas and Easter, usually 25% higher rates than of season. Even many restaurants are also closed in September. So now decide on what month of the year you are going to travel.
The Top Tourist Attractions in St. Martin
Loterie Farm
If you love to do adventurous, Loterie farm is waiting for you!
Loterie Farm, known as an eco-adventure center, is famous for Ziplines, hiking trails, and some adrenaline-pumping activities. Surrounded by guavaberry, mango, mahogany, and some other trees and plants make the place a "green life sanctuary."
St. Martin Zoological and Botanical garden
If you want to visit the zoological and Botanical garden, you'll be thrilled to view peccaries, baboons, monkeys, ocelots, and birds.
Orient Bay Beach
Surrounded by coral reefs, Orient Bay Beach gives you a perfect opportunity for snorkeling and swimming. It is the beach where you find delicious food, rental facilities, shopping malls, eat street and lots of entertainment during your sojourn.
Fort Amsterdam
Built-in 1631, the rulers proposed the fort to rules on the island's salt resources. It locates between the Great way and the Little Bay. The hike up on the fort and view of vistas from the far you will surely love to visit.
Restaurants on St. Maarten
If you are a great food lover, then St. Martin is the best place for you. The island has over 200 culinary restaurants that serve gastronomical delights. Most of the chefs make lavish seafood that indeed makes you drool. It is the main reason that makes vacationers return again and again.
In St. Martin, many restaurants and Food Street, which serve great food, will surely satiate your taste. The Marigot and Grand Case are famous for gourmet cuisine and parities. Don't forget to visit them.
Nightlife in St. Martin
If you want to enjoy the nightlife in St. Martin, casinos, bars, nightclubs, entertainment, and live music venues are just waiting for you. On this small island, you can do lots of things in the dark to enjoy the nightlife. After the sunset, many casinos, bars, and clubs are open at night. Simpson Bay in the south hosts offers beach barbeques, local music, folk dance, and cocktail to all the tourists to enjoy the nightlife.
As the sun goes down, Downtown Phillipsburg entertains with street parties and bars. You can enjoy the lively cultural festival of St. Martin. It is just a few walks away from the Princess Juliana International Airport. Sunset Bar and Grill, both of which places are famous for nightlife activities. So, must-visit during your sojourn!
Things to do in St.Martin
On this small island, you will get confused about what to do or not. Well, St. Martin is not only famous for its tourist attractions and cultural food, but they are quite famous for adventurous activities. During the day, you can do lots of activities if you wish to do it. Tourists love to do some popular activities such as snorkeling, scuba diving, hiking, horse riding, windsurfing, mountain biking on their vacation.
In Short
The island of St. Martin, which has cultural diversity, beautiful beaches, and a vibrant landscape, is the perfect destination to plan a vacation. It has plenty of heritage sites, historical attractions, restaurants, and bars attract tourists to visit again and again. You won't need to worry about finding accommodation as vacation rentals are the perfect options that make your trip enthralling. Unlike hotels, they have high-end amenities with no hidden charges. So are you ready to embark on your vacation to St. Martin?