Try The Exotic Flavors Of Punjabi Food Once In Your Life
Punjab – one of the most popular states in India which is famous for its culture and food. People called Punjab "Guru Ji Di Nagri". Every year many tourist visit Punjab especially golden temple, Jallianwala Bagh, Wagah Broder etc. No matter if you are vegetarian or a non vegetarian, Punjabi food will never disappoint you. The flavors and taste of Punjabi food might be different from others. Basically Punjabi food is very spicy and used a lot of butter and ghee. Those who are health conscious, this food will definitely blow your mind because the desi ghee makes the food more tastier and finger licking. Who cares about the Ghee when the food is mouth watering? So here I am sharing some food dishes that you should definitely try. All these dishes are easily available at Swiggy. Order any of your favorite Punjabi dishes from your favorite restaurant and don't forget to use the swiggy coupons on your online order. This will helps you to save your more money. Every eatery definitely don't miss to eat these famous Punjabi food from Punjab.
Langar
In Punjab nobody can die hunger because everywhere you will get free Langar. It's the speciality of Punjab to give Langar to everyone. In every guruduwara of Punjab, you will get Langar. Golden Temple is the place where you can eat Langar by sitting at the floor. People love to eat langar and believe that it is "Guru Ji Da Prasad" and blessings that you will get not everywhere. so being a Punjabi, feel yourself lucky and say thanks to your god.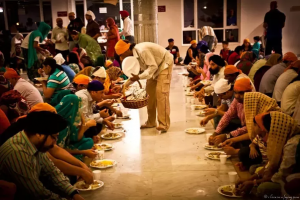 Sarso Da Saag With Makki Di Roti
One of the traditional dish that you should definitely try once in your life. The saag is made up of fresh sarso and the roti is made up of makki di roti. The dish is served with lots of makhan and ghee, that makes its taste more yummier. Your journey is incomplete without eating sarso da saag and makki di roti.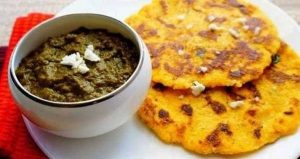 Panner Tikka
Who don't like paneer? We all love and for tikka lovers, paneer is the best choice to eat in Punjab. It is marinated with some Punjabi herbs and spices and is the perfect snack. It is served with in a stick with vegetables.
Chole Bhature, Puri Chole And Kulcha
Another most common and very popular dish in Punjab i.e Chole Bhature and Puri Chole. The exotic flavors of this food will defiantly double your taste buds.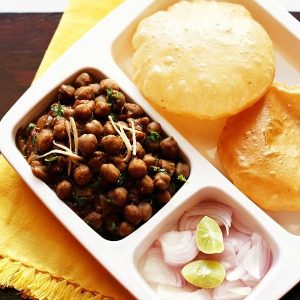 Punjabi Food Options For Non Vegetarians
Every Punjabi feels incomplete without eating non veg food. So here are some food options for non vegetarians that you should definitely not miss.
Tandoori Chicken
You can get the tandoori chicken only in Punjab because it is roasted in tandoor and the real flavors of tandoori chicken oozes out of a flavor of its own.
Chicken Butter Masala
For all non vegetarians, they love to eat chicken butter masala. The whole chicken is coated with fresh cream and used a lots of ghee to make it more tastier. This chicken butter masala is favorite food for Punjabi's.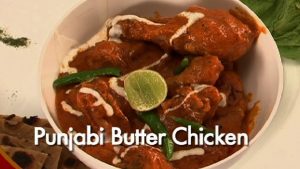 Machli Amritsari
The fish is marinated with achar and herbs and deep fried the fish until its colors golden brown. It looks very tasty.
Murg Malai
If you don't like a spicy food, you can try Murg Malai. It is little bit sweet and is dipped in cream that makes the chicken pieces juicier and tastier.
Sweets And Deserts
Malpua, Rabri, Khoya, Ice Cream and many other sweets and desserts are available in Punjab.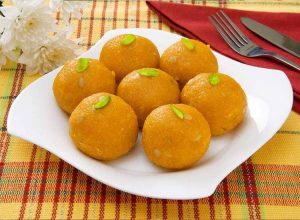 Beverages
In Punjab, wide variety of beverages are available. Some are dairy based like lassi and buttermilk and the other drinks are made up of lassi, mango, milkshake, chaas and so on. You can also try juices like watermelon juice, Ganne Ka Ras, Imli Ka Paani and much more. In summers Shikanjvi and neembu paani, and Jal Jeera are very famous in Punjab. These drinks are commonly preffered in Punjab. As we all know sattu is the tradiotonal north Indian drink which is people love to drink in Punjab. It is made my roasting barley grains and then grinding them into powder and mixed with salt, turmeric and water. There are many more local reginal drinks are available in Punjab that includes milk soda (Doodh soda), Bantay wali bottle, cold drink mixed with milk and much more.