7 Top Woo Commerce SEO Plugins in 2020 for Higher Ranking
SEO is the Basic need of Every Website in 2020 to get the Desired Organic Ranking.
When it comes to internet browsing, it begins with searching.  Almost 93% of people come to the internet to visit a search engine to find something and most of the e-commerce traffic approaches through search.
So, E-commerce businesses now know, how to get the appropriate traffic. Most of the business that operates online keep SEO their main priority from last several years.
Although you can get the traffic and organic ranking through Amazon PPC Management in which you pay to keep your product at the top of the main screen. You can also get the Amazon SEO Service for this.
 Have you ever observed this?
Have a look at your own internet usage that what you usually do when you have to use the internet?
Most of the people including you go to a search engine first. You type some words that specify your needs, these are known as the Keywords of your findings.
Now, you get different websites on the page that are closely related to your keywords. Most people click the first five websites. It means that up to 67% of clicks are gone to the first 5 SERPs.
Now you will have the idea that how important is it to be on the top!
This is the power of SEO, A well-optimized content always makes this place on a search engine and get more organic ranking than any just-written content. The purpose of this discussion is that if you are not getting reasonable traffic and your search ranking is not improving, you should prioritize the SEO to draw the attention of traffic to your website.
Are you thinking now, what should you do to improve the Search engine optimization?
Well, luckily it is pretty easy now. There are a lot of gadgets and plug-ins that can help you in optimizing your content on your WordPress website.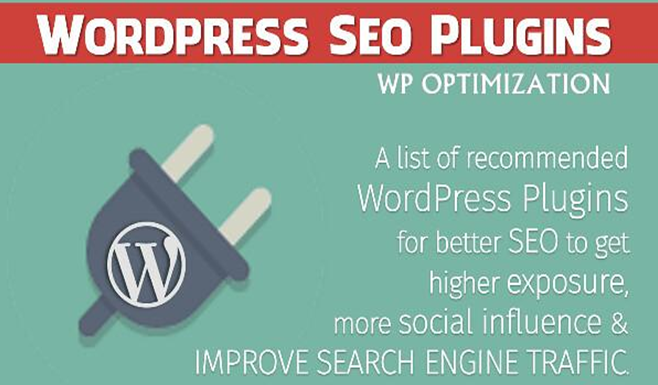 So, now the question arises, which plug-in is the most convenient to use in 2020?
There is a list of the most suitable plug-ins for your WordPress website that will help you to divert more traffic on your website and increase the ranking of your website on search engines.
| | | |
| --- | --- | --- |
| No. | Plug-ins | Ranking |
| 1 | Yoast SEO | 4.9 |
| 2 | SEO Press | 4.9 |
| 3 | The SEO framework | 4.9 |
| 4 | Rank Math | 4.8 |
| 5 | All in One SEO Pack | 4.4 |
| 6 | All in one schema rich snippets | 4.1 |
| 7 | Broken Line Checker | 4.1 |
Yoast SEO:
If you are a beginner with no major experience with search engine optimization than I will recommend you to Plug-in Yoast SEO. It is very easy and suitable for beginners.
Yoast SEO is a WordPress plugin that is working around for more than the last ten years. More than 5 million websites have plugged in Yoast SEO on their WordPress. It maintained a 4.9-star ranking, hence It is one of the popular plug-ins.
Yoast SEO is one of the best Plug-in for creating and managing the sitemaps of XML. It will be very difficult to manage the coding of sitemaps otherwise, mainly if you don't have the relevant work framework.
It assists you to recognize and prevent fabricated and fake content. If you have plugged-in the Yoast SEO, It will save you to being penalized by Google.
What does it do?
Yoast SEO enhances the optimization of your content and makes it more attracting in Search results. It has different templates for the title of your content and meta-descriptions that will help you out in getting a better ranking.
It is free!
The best part about the Yoast SEO plug-in is that it is free to use, You can access almost all its features without being charged. Yoast SEO has also a premium version that has some amazing added features, that are
You can preview your page on different platforms
It will suggest about the internal links
It will provide a customer support 24/7
It will show no advertisements
SEO Press
SEO press is one of the best Plug-ins with a 4.9-star ranking and 80,000+ active installations. It is an all in one solution for SEO requirements
What does SEO Press do?
It manages your content, Titles, URL, Meta-descriptions, meta-robots (No-index, No-follow, No-snippet, No-archive) for all your website posts.
It Provides XML sitemaps to the content, custom posts, videos, images, pages, and news. Hence it improves the google search ranking or SERPs.
The SEO framework:
This is the another best lightweight search engine optimization plugin for you. This plug-in is providing the best services for the website content optimization, maintaining a 4.9-star rating that makes it reliable and cool to use.
SEO framework combines with WordPress in such a way that it looks a part of it, making it easy to use, It is built to work for smaller work companies and endeavors.
What does this plug-in offer?
This Plug-in provides a colorful scale. This scale describes very well how to optimize the post content to make it appealing to search engines.
What you need to do is,
Go through all the suggestions it proposes on SEO bars.
Make the changes accordingly to improve the content optimization
Improve your Title, URL and Meta-description.
It is Free! SEO framework Plug-in is free of cost and the best part is it does not show any advertisements or any poster during your work.
Rank Math:
Rank math is here with 4.8 rankings. It is one of the best SEO plug-ins to help in getting better ranking on search results for all types of website content.
What does it offer?
It offers all types of On-Page SEO services on the WordPress website.
Another best thing about Rank Math is that it is associated with Google Search Console. It makes it more effective and helps to check out the important information directly from your word press administrative dashboard.
Some important services of rank math that help in manage the meta tags for the content, such as,
Nofollow
No archive
Noindex
It will describe the keywords, you are working on. Additionally, It calculates the impressions you receive from different searches.  It helps in identifying the errors google will point out on your website. This Plug-ins will do all this in such an easy way that it will be very understandable and digestible to access.
Additional features:
Rank Math has furthermore to reveal on you while providing you all the basic services,  It has more features for;
Redirecting
Internal Links
Rich snippets
XML sitemaps
404 Monitoring
Image SEO
Rank Math is all in one Plug-in that has all the possible features that a WordPress website organizer will need. All these services are free of cost.
All in one SEO pack:
All in one is also a popular SEO pack for beginners. It has a lot of active installations for word press. As its name indicates it is all in one Plug-in that provides all the features that are required for SEO optimization.
Although it is very similar to Yoast SEO, the pricing structure and theme are different. The reason behind its popularity is that it is very easy to use and navigate on the WordPress dashboard.
All in One SEO pack is free but it also has a premium version and you can upgrade it on paying $57 per year.
Another important thing that if you own different websites and want to use this plug-in for all of them on a business you can use it up to 10 websites for only $97 yearly, Even you can use this Plug-in for unlimited websites for only $419 yearly.
All in one Schema Rich Snippet
As it is the list of best SEO plug-ins All in one schema rich snippet is the next in the list. Although it has 4.1-star ranking still it is a good plug-in. It will improve your search rankings and will be helpful in getting an optimized title, URL, meta description.
This Plug-in is helpful for all the website but still, it is most suitable for the eCommerce websites.
Broken Line Checker
Broken line checker is a plug-in for your WordPress site that helps in saving you from the penalty of broken links.  Google algorithms recognize the broken links in the content and penalize the website owners.
this plug-in is very important For broken inbound and outbound links in the content. So, now, removing, editing or just omit the problem is only some clicks away.
Conclusion:
This is the list of some recommended SEO plug-ins, although there are a lot more SEO plug-ins for WordPress that only well optimize the content but help to get higher and better rankings too.
Use these plug-ins according to your needs and requirements on your WordPress back-hand to give a boost to your content, make it appealing and error-free.
Don't stress for being an SEO pro overnight, use some of these tools to work for you.
Author
Aashirvad Kumar (SEO Expert)
He is an experienced SEO Expert with over 4+ years. He was a full-time blogger at Tele Trick Mania. His SEO work has successfully grown organic revenue by 74% in 5 months through a better analysis of the website and with SEO Activities. To grow your website you can contact him on LinkedIn.