How Cozy It Is to Arrange a Bedroom in the Scandinavian Style
It is an art to strike the perfect balance between chic and comfort while designing a home. The Scandinavian countries like Norway, Denmark, and Sweden have something more in common other than language and culture, and that is their decorating style which is light and airy, is simple as well as clean.
Let's face it, designing a Scandinavian Style bedroom never disappoints. The main feature in this particular style is the color scheme- neutral and white being the main color and maintaining a calm atmosphere. This kind of bedroom may seem cold to many but it is just the opposite due to the several home care products that make it cozy
A quick tip: While wanting to achieve the Scandinavian Style for your bedroom, it is very important to focus on the feeling that you wish to have as the environment of the room, and not on the things present in the room.
Below you will find some tips on how you can arrange a bedroom in the perfect Scandinavian Style.
Colors
The most important thing while arranging a bedroom in this style is to keep neutral colors such as white, tan, light-grey, off-white. Many go for a darker shade like black or shades of grey, to achieve a monochromatic look and add some drama. If you don't want a darker shade, you can always arrange bedroom cozy by opting for pastel colors for your background.
Furniture
Looking to arrange bedroom furniture, and not compromise with your Scandinavian Style? First, you need to find the most comfortable bed as it is the main furniture in every bedroom. You can also add nightstands or floating lights, as well as you can go for vintage chairs or stools. If space permits, you can add some storage units, or dressers, or sideboards. To highlight the ambiance, some wall lamps or hanging lamps are a great choice. A traditional Scandinavian stove will just complete the look.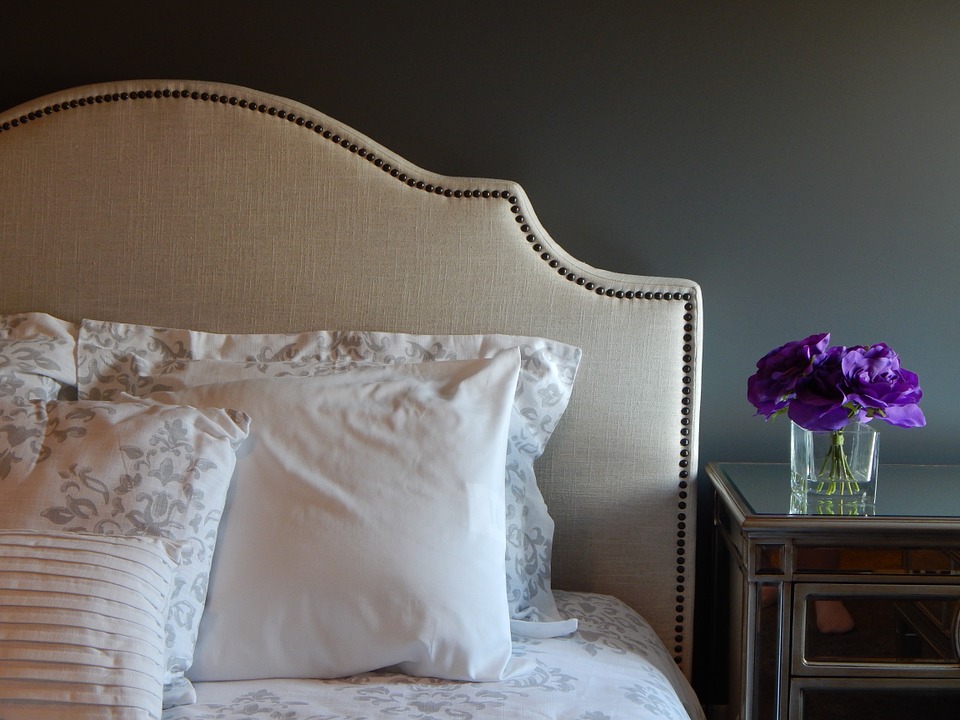 Accessories
The look of your bedroom will be completed by adding artworks, potted greenery, blooms, rugs, and enliven your room and make it cosier. It is important to choose the décor and decide how to arrange bedroom shelves that do not compromise with your style. You can also add your touches such as bohemian, rustic, modern, glam, mid-century, and enjoy the atmosphere.
Keep Floors Light
One thing that you are unlikely to notice in a Scandinavian layout, is wall-to-wall carpeting. Arrange bedroom ideas with hard-wood of natural or light-color, which has become a signature element of this kind of décor. This makes the room bright and makes the atmosphere warm and inviting.
Limit Window Treatments
One of the main aspects of a Scandinavian room is letting in light into the room as much as possible. To achieve this, the treatment of the windows is kept at a bare minimum. The curtains of the room are mostly kept simple and without any fuss. Many also prefer keeping them a little longer so that they pool on the floor.
Open and Airy
One of the features of a typical Scandinavian room is to have a lot of open space between each piece of furniture. This provides the room with a fresh vibe that prevents the cramped or cluttered feel during the days in winter. This is a reason why unnecessary furniture is avoided while planning this kind of room.
This style has become one of the most popular designs for interior decoration for bedrooms. The chic and hygge style brought in by the Scandinavian décor makes it charming and provides a design that no one can deny.