Spiti Tour- A Land of Lama
Some destinations leave the imprints on the mind Spiti is one of them. It is the Land of Lamas. At some of the point, it looks like Ladakh but is other than Ladakh. This fantastic valley is situated at the northeastern Himachal Pradesh. There are several places to visit in Himachal Pradesh where Spiti valley is one of them. The name of Spiti valley has a strong connection with Tibetan vocabulary. The meaning of this name is middle land as it is in the middle of India and Tibet. As many monasteries bless Ladakh, so it is also. Here religion is also influenced by Tibetan Buddhism.
The world-famous author Rudyard Kipling described this place as a world within the world, and he also said that definitely, God lived here. These two points have all about Spiti. It cast a spell on every visitor. It is the high altitude desert-like land perched at an average elevation of 3500 meters. Spiti valley belongs to the Lahaul Spiti region of Himachal Pradesh. For Lahaul the district headquarter is Keylong and for Spiti is Kaza. This region has the least dense population. If we go with facts and figures, then population density in this area is two persons/square kilometre. In the Spiti there are some places which are the highest in the world like in Hikkim village there is world's highest post office, the Komik village is the highest place in this world.
Best Time to Visit Spiti
It is not just like an ordinary weekend destination that you have booked the ticket reach there and join the office on Monday. The explore the Spiti Valley time is required because it will be a remarkable trip of your lifetime. So if it will be hassle-free, then that will be the pleasant experience. This area experiences significant tourism activity in during the month of summers that is from April to June. Some people also dare to visit in the month of winters however it may be risky because if there may be heavy snowfall, then the whole area may be cut off from the rest of the Himachal and India.
There are two routes by which anybody can visit this area one is from Shimla, and another one is from Manali. The Shimla to Spiti route remains throughout the year, and Manali route remains open for just only five months. During June to September, you can visit the whole Spiti circuit from by entering from Shimla and exit from Manali. Then from October to May, you can only travel till Kaza from Shimla route. At this time Manali route remains closed.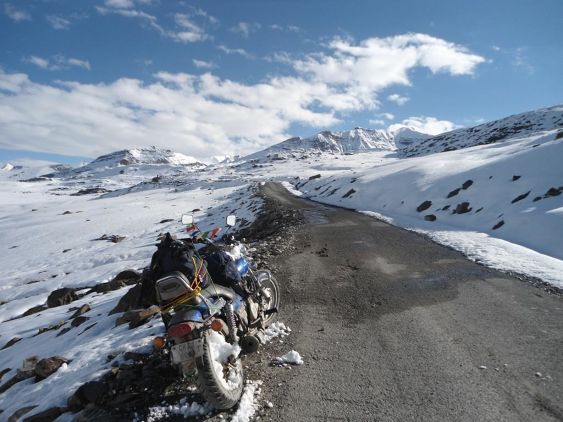 Things to Carry
Permit/License
First Aid Kit
Thermo Flask
Small Garbage Collection Bags
Water Bottle
Dry Fruits and Snacks
Woollen Clothes
Led Flashlights
Lip Balm
Body Lotion
Woollen Socks
Woollen Gloves
Camera
Extra Batteries for Camera
BinocularsSunglasses
Backpack
Identity Proof
Trekking Shoes
Trekking Poles
Trekking Bag
Solar Charger
Sunscreen Lotion
General Medicine Kit
Personal Toiletries
Advisory
Carry all the essential Id-proof issued by the authorities of Govt. of India.
Obtain all permits and inner line permits that is much needed for travelling in Spiti Valley.
Try to avoid activities that harm nature. Be a responsible trekker.
Obtain all the permits before the trek commencing. It will save time.
Do not indulge in any activity which is against the Law of India.
Do not carry any weapon in the valley.
Try to avoid plastic materials as much as possible. In case you have used it during trekking then do not leave it behind and put it in your garbage bag.
Please do not use any toxic material during the trip; it may lead you in difficulty.
Upon asking you have to show your id-proof authority.
Do not make fun of any religious belief.
Stick with the group and follow the instructions of the group leader.
Do not misbehave at the entrance of the valley with the staff. If there is an issue, then sort it out in a gentle way.
Do not litter
Carry a personal garbage bag with you.
Try to avoid bad comments on co-travellers. If you face any issues, then notify your team/group leader.
If you face any health issues, then tell your team leader immediately.
As Shop/ Restaurants are not allowed in the valley, carry some snacks/dry fruits with you.
This is all about Spiti Tour.