The 7 Practical and Healthy Advantages of Windows with Blinds
No houses or buildings are complete without any windows. While every piece of the structure has its significant role, no other part of the house can better facilitate the room with natural light, allow the occupants to enjoy the panoramic views of the neighbourhood, or keep the house cross-ventilated than windows do. Realising the immense value of windows, classic home designers have thought of the best ways to decorate windows with different treatment that has evolved over time from curtains to draperies and blinds.
Let's talk about blinds. Everyone may be aware of its principal function as light control. But on top of that, blinds can also provide you with more numbers of advantages involving practical and health reasons. So, why exactly windows with blinds? The following are other great advantages that will make you realise your home might deserve some blind decors, too.
Blinds Give You Privacy.
As I have mentioned earlier, one of the great functionalities of windows is to provide the occupants with a vision of how the outside looks like. However, the fact that you see the outside world is just as possible for anyone from the outdoors to look right back at you. While some people may have no problem with that, others are a little concerned by strangers who might keep on peeking in and figuring out how the interior of your home looks like. Plus, the night is a period of much more vulnerability and uncertainty, which is why keeping your room covered would be a great way to establish privacy and security at your own space.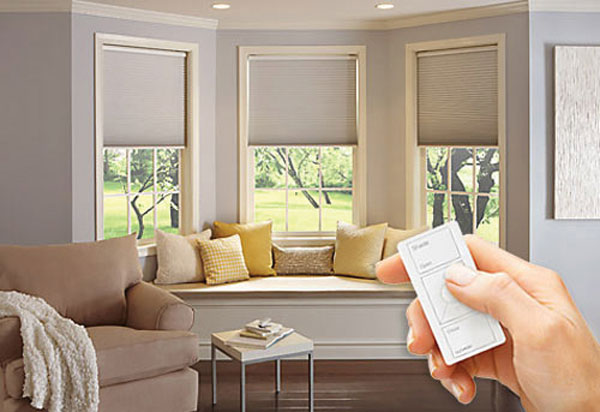 They add Style to your Windows.
Some people may not always notice it but blinds can be great home decors, too! Blinds can complement your interior design and add a modern style to it. 
They are Easy to Maintain. 
When it comes to the maintenance phase, blinds are much easier to clean compared to other fabric window coverings. While curtains and draperies require at least one washing every week, a piece of damp cloth or a duster is the only tool you need to keep the blinds clean.    
Available in Countless Patterns and Colours. 
Here comes the fun part about blinds. Designers are very particular when it comes to choosing the right patterns and colours that will best complement the interior design of a room. Good news, window blinds will give you countless options for your style and colour preferences. These days, you can check out several patterns of blinds online.      
They are Durable. 
No one can doubt the durability of window blinds (especially the faux wood and aluminium blinds) as they can last longer compared to other window treatments. Faux wood is firm and sturdy while aluminium is naturally durable, making both materials ideal for long-term use. 
Affordability is King.
We as customers would always consider the idea of great deals and big savings that we can obtain from purchasing any stuff. Who doesn't love cheaper products, right? Good news is that decorating your windows with blinds doesn't have to shell out a huge price. As compared to other window treatments, blinds are considerably cheaper. But being cheaper does not always mean being low-quality. Blinds can be cheaper but it can provide maximum quality that they can even last longer than the window itself. 
Great Insulators. 
Better than curtains, blinds can keep your windows insulated as long as the slats are closed. This way helps keep your room warm and save your furniture from fading and discolouration as blinds block the sunlight.
Author Bio: Sarah Contreras is a home design enthusiast. She loves flippin' pages of decorating magazines and catalogues where she can find interesting home decor ideas that she often writes about. She's a daytime writer for Davonne Blinds, Australia's most trusted provider for quality blinds, shutters, awnings, and more.