Being the only centre in India with subspecialties in laparoscopy, Bariatric, Hepatobilliary, Colorectal, Upper GI, Gastrointestinal cancer surgery, Endogynaecology, Scarless surgery, Liver Transplantation etc., gemhospitals.com houses a surgical armamentarium for gastrointestinal procedures from open surgeries till robotic surgeries and liver transplantation.
GEM hospital has an excellent state-of-art medical facility and it houses experienced medical professionals. It is well equipped to manage all gastrointestinal related pathologies, be it elective or emergency. They have some of the best camera systems, display monitors and intra-operative ultrasound technology.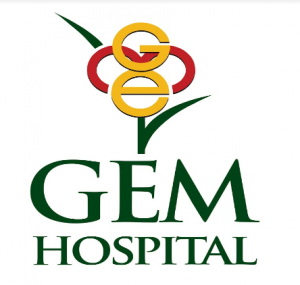 All the equipment is upgraded frequently with strict quality control maneuvers. They maintain an inbuilt positivity in the system and environment of the hospital. Hand-holding you through any procedure along with the best post-op care is where they leave their mark.
What makes Gemhospitals stand apart from rest of the hospitals in the city?:
GEM hospital has a tradition of more than two decades of experience, quality, compassion and trust. Empathizing with the patients and understanding their problems like our own is the collective vision that every personnel here consciously work for.
History of Gemhospitals:
It was initially started as Coimbatore Institute of Gastrointestinal Endo Surgery (CIGES) in the year 1991 by its founder Dr.C.Palanivelu. Today the hospital stands tall with an area of 45000 sq. feet with 158 beds and a staff strength of 436 which includes doctors, nurses and support staffs with 24×7 round the clock clinical services. It has then increased its footprint to neighbouring regions like Erode, Tirupur, Thrissur and the latest expansion to the state capital, Chennai.
 In order to mould young surgeons in the right path, they also have recognised training programmes for surgeons from basic to advanced laparoscopy. Being the pioneer in ground breaking technologies, research and publications are their regular rituals. More than 150 research articles have been published by the team which are deemed highly reputable in the field of medicine. 
As a result of these concrete and concentrated efforts, GEM Hospital earned worldwide reputation in no time and continued to march towards its quest for quality gastro care. Not a year passed off without a major milestone being added to this illustrious journey in the world of minimally invasive surgery.
Some milestones of gemhospitals:
Some of the remarkable milestones have been achieved in the fields of laparoscopy, gynecology, bariatric surgery and gastroenterology. Organ based specialty departments at the hospital continues to assist the management of benign and malignant conditions of the esophagus and stomach. Equipped with 3D 4k advanced technologies, a team of specialists including surgical and medical gastroenterologists', radiologists and intensivists are present in each department. 
GEM is also one of the top-notch centers in the world for all basic and advanced laparoscopic, robotic & gynecological procedures. India's 1st laparoscopic gastric bypass was done by our team of senior surgeons. The hospital has also been performing colorectal surgery in patients seamlessly with over 3500 colectomy cases carried out so far.
Obesity remains one of the most dangerous problems which comes with associated deadly complications like diabetes. GEM continues to be the leading bariatric surgery center of south India with a special segment called 'Centre of Excellence' dedicated to focus on the care for obese. Minimal invasive bariatric procedures have been carried out with utmost precision for definite results over the years. The hospital has carried out the maximum number of bariatric surgeries in Tamilnadu under chief minister health scheme.
Conclusion:
The wholehearted involvement of the physician colleagues with the surgical counterparts and all other support staff for overall improvement of patient's health has been one of GEM's promising quality. Managing the quality of diagnostic and therapeutic procedures to ensure timely advocation of patients is one of the prominent goals.