Kheerganga Trek | Astonishing Trekking Destination
It's not every time things go according to plan, in fact, sometimes all goes off track and you're going to feel powerless. It all started when our bus from New Delhi to Bhuntar got some 6 hours late and that's all we needed to make this journey going south.
This is a little brief about my July summit ride to Kheerganga. Kasol provides an impression of lush green valleys flowing alongside like a pearl necklace with the beautiful Parvati River. This place is visited by trekkers and nature lovers from all over the globe. Yet interestingly, many decide to stay. Kheerganga trek in Parvati Valley happens to be the most common of treks.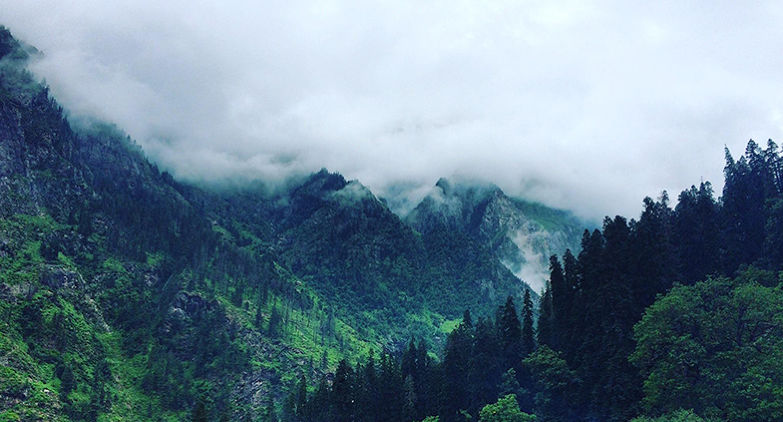 Details Of Kheerganga Trek
Total Distance To and Fro: 25 Km.
Start Point or Base Camp: You can either start from Tosh or Barshaini Village.
Level of Difficulty: Fairly Moderate
Highest Peak Point When Trekking: 10000 ft.
District or Region: Kullu, Himachal Pradesh, India.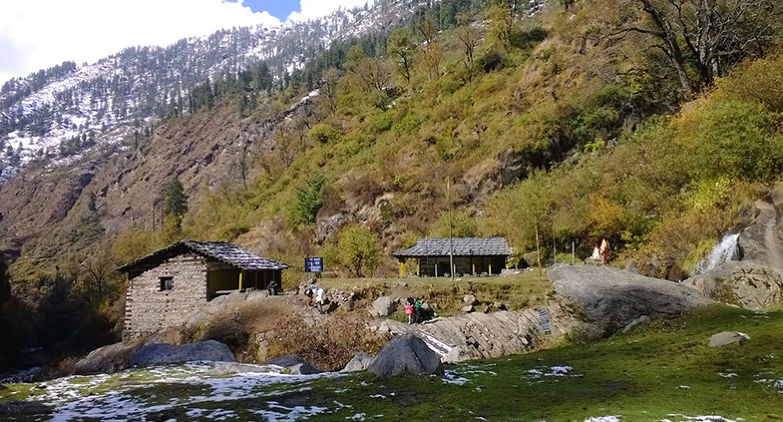 Now, let's end the chase and get to the "How to Trek Kheerganga in 3-4 hours" This experienced blog post about Kheerganga trek will give you a fair idea of completing the trek without much hassle and yes it's worth trekking for that 12.5 km to the top of the Himachal Pradesh mountains.
Here's a rundown of some of the do's and don't consider as a beginner before you launch Kheerganga Trek From Kasol.
 Don't ever try slippers or floaters on this walk.
Carry at least 1 bottle of glucose water and 1 bottle of some energy drink with electrolytes in it.
Do not try to cover the trail with fast running, just walk and you will be able to finish in no time.
Taking 3-4 rests or breaks in total to catch your breath.
Don't try to start the trek after sunset it might look like adventures but it's not, It's hell risky because of the wildlife around the mountains particularly Wild Brown Bear.
Make sure you've got that energy bar all the time before you reach the top. Well, it helps damn a lot to raise your confidence and give your body enough calories to start over.
Try not to weigh too much with you (the mistake we made). As if you're feeling lighter then you can move faster.
Do not wear tight clothes or jeans at the feet, as this will limit joint movements.
At the beginning of the trek, just put more pressure on the legs and use your upper body strength to pull yourself up when the trek is about to end or only 1 km away remains.
Wear proper trekking shoes compared to any other casual shoes or boots to make your trek much easier.
You can also purchase a supporting stick which will help you to quickly complete your trek.
If you want to walk up and down on the same day then make sure you walk down the same path you walked up because there are two ways to walk down and the 2nd trial is a little longer, more challenging and dangerous, but if you love adventure and discovery then you walk down.
Do not forget to visit the top of the popular Kheerganga hot springs. You'll definitely feel relief from trekking exhaustion after taking a dip in it.
The popular Kheerganga trekking trail is a little slippery and narrow in patches so don't try to cross it as there are fellow trekkers so vigilance is compulsory.
If you keep these 15 striking points in mind, then I'm pretty sure you can easily reach the popular Kheerganga trek in 3-4 hours, whereas it takes nearly 5-6 hours for other trekkers to make this fast, moderate trek.
Not to mention that it is not a guarantee that you will be able to do it in less than 4 hours, as each individual has a different level of physics and fitness. While these tips will surely work for you if you have a normal and healthy body. A little personal advice–food availability in Kheerganga is all right, but in cold mountains, there's no comparison of Maggi.